It's time for some more stamping. This time I am keeping it pretty simple. The fact of the matter is that my love for nail polish and nail art has begun to take over my life. After some discussions with the hubster, it has hit home that I need to get back to my home life routine. It all comes down to the common problem of there not being enough time in the day! I've got to work on my time management so I can get my nail fix without sacrificing a clean home. LOL! Anyway, on to the fun stuff:
This is my right hand...I don't usually show this hand because my camera is not easy to hold in my left hand. I had to show it because I did something a bit different on this one. I went to my untried swatches again for this mani. For all of my nails, I used 3 coats of Sinful Colors
Dream On
. This color dries a much darker than in the bottle. It also has a "rubber" look when dried. I chose to keep it shiny with a top coat though. But first, I used 2 coats of Wet N Wild
Party of Five Glitters
on my middle finger and thumb. I also stamped the other nails with BM-208.
I was being helpful to my hubby the other day and suffered a nasty break on my middle fingernail. I had to cut it down the best I could and then proceeded to file all of my other nails down to practically nothing. Needless to say, that is why there are sad faces on that finger! I used Mash-31 for those stamps. I topped everything with a coat of Seche Vite for the shiny effect I love so much.
It's going to take a little while to grow that nail back out! It's OK though because the hubby is worth a little bit of sadness and pain. :)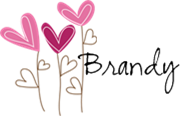 Be sure to look at the other stamping #2 entries: