For my final pastel post for NCC, I went really pale. The main color I chose to use is Sally Hansen
Sea
. Now, I really don't know why it is called this as I haven't ever seen a sea that is this color. It really should be "sea foam". But, I don't name polishes for a living. LOL! Anyway, I used quite a few of my untrieds with this one.
I started with 1 thin coat of Milani
White
on all of my nails. The Sally Hansen
Sea
is very sheer so I needed 3 coats on all of my nails except for my pinkie where I only used one coat since I was putting glitter on top. The glitter is Wet
n
Wild
Born Into Privilege.
I used one coat for that. I put a layer of Seche Vite on all of the nails at this point to encourage the curing of the thick layers. I used Milani
White on the Spot
for stamping this time. My middle finger is SH203 and my ring finger is BM-220. I also have some little pearly things from The Born Pretty Store that I hadn't used before. Since this was such a delicate manicure, I thought they would fit right in. I put another coat of Seche Vite on top of everything. I didn't go over the pearls with the Seche because I doubt I will wear this one very long. I have managed 24 hours including a shower, dishes, and about 25 hand washes without them coming off.
Only one photo today. I couldn't get good shots of this one to save my life.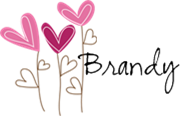 Enjoy the other pretty polishes!