It is the final manicure with this tri-polish combo. I wanted something simple and clean this time. Something that was appropriate for Easter. Here is what I ended up with:
The white base is Sally Hansen
Ivory Skull
. This is my favorite white right now with pretty good coverage in two coats. It is really easy to apply and cleans up well. I used BM-315 to stamp my nails. I used all three of my tri-polish colors on the plate in various patterns.
China Glaze Avalanche, Pure Ice Honey Do, Pure Ice First Time
Enjoy the holiday - if you celebrate it. :)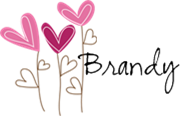 Take a look at the other lovely manicures for the last challenge in March: