I think I have found my perfect nude shade! I was quite surprised, but the color is just wonderful with my skin tone! Yeah, it is the little things that excite me.
For this manicure, I went to my brown/neutral untrieds as that was the color scheme I was wanting. I just closed my eyes and picked a color. I ended up with Revlon
Gray Suede
. With a name like that, I didn't expect a nude color!
I used 2 coats for this but it is pretty opaque with one coat. For my accent nail, I used my most favorite black these days - American Apparel
Hassid
. This is the best black I have in my collection for stamping. I used BM-312 for this look. The Revlon
Gray Suede
stamps wonderfully as well. I added my top coat of Seche Vite a tad bit early as my black did streak a little. But, it looks great from a distance.
I love just randomly picking a polish to work with. This month's challenge in NCC is going to help me get through some more of my untried polishes!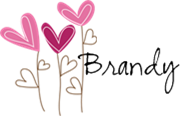 Take a look at the other May Stamping manicures: