It's Friday and I have another ode to Breast Cancer Awareness for you. This cause is just so important. I know several people who have been afflicted with Breast Cancer and most of them are survival stories. Early detection is the key!
As I am working on using all of the polishes in my collection, I hit up the "pinks" for something appropriate for my mood. I have been wanting to try the Milani Texture line for quite some time. I got the first round of polishes for a steal well after they were introduced. I really hope I can get the next set for such a good price because I am in love with these polishes! I kept it really simple this time around and only used 1 main color!
I used Milani
Spoiled In Fuchsia
as my main polish. I love the application of this type of polish and the coverage! I did 2 coats and no top coat. The feeling of the texture is really cool and kind of hard to get used to! I am so used to a nice smooth nail and these are scratchy. I love the look though!
I used BM-H18 to stamp the middle finger with some flying hearts. The photo doesn't do the stamp quality justice. I used Milani
Black Swift
to stamp the image. It is very clear and quite cute. This color is simply amazing!
I can't wait to get some more of these! I have seen swatches of the fall collection and it is stunning!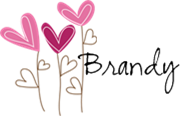 Take a look at the other lovely manicures saluting this cause: