I saw
this
on Pinterest and figured it was something I could recreate fairly easily. I am in love with how it came out. Sometimes I really do surprise myself! This didn't even take me too long to do. I am always in a rush on Sunday nights trying to get prepared for Monday mornings and it always goes by super fast. I managed to squeeze this in though.
Here is what I used:
Pure Ice Superstar! (undie & dots)
Pure Ice Black Out (accent nail & dots)
Orly Right Amount of Evil (accent glitter nails)
Sinful Colors Unicorn (yellow dots)
OPI Osaka-To-Me Orange (orange base)
This mani is so fun and is just right for October! The dots on one side of the nail turned out so cute (in my opinion)!
As I used a white undie, I needed 3 coats of OPI to be completely opaque. I am still trying to figure out my photography skills! I have a light box but can't seem to get my big 'ol camera on a tripod in there. I love my camera but it is a beast! I am not fond of my iPhone for pictures either. Oh well, you get the gist of what is happening here and it does capture true color pretty well.
Happy Halloween!!! I just love how festive this is!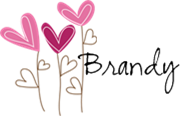 Take a look at the other Halloween mani's in the Nail Challenge Collaborative: