Zombies? I guess they are "hot" right now. My spouse was looking forward to The Walking Dead season premier and he was excited to see the Holiday Bundle Monster plates I received. Since he was so motivated, I allowed him to direct me. He wanted a story so, it starts as a normal situation with a plain nail then moves right into a biohazard and blood. Next is death followed by coming back from the dead as a zombie. Ok, it is a loose interpretation,but he likes it.
I used a LOT of polish for this and mostly unnecessarily. Here is a look at what I used:
I chose green to do a gradient look for a putrid kind of color. The greens I chose looked great on the swatches together, but when applied barely showed any color variation. That was kind of disappointing, but I continued on. Here is what I used:
Pure Ice Superstar! - white undie polish
Kleancolor Melon Green - base green color and used in the gradient
Kleancolor Jazz Olive - used in green gradient
China Glaze Cha Cha Cha - used in green gradient & as a french tip
Orly Unlawful - red used on ring fingers and in stamp (BM-405)
Orly Monster Mash - green glitter used on middle finger
American Apparel Hunter - zombie hands (BM-H08)
Color Club Kismet - used under the green glitter as the blood drip stamp (BM-405)
Pure Ice Silver Mercedes - RIP stamp on pointer finger (BM-H08)
Milani Black Swift - RIP stamp on other pointer finger (BM-H08) & Biohazard stamp on ring fingers (BM-418)
Milani White on the Spot - white skull stamp on ring fingers (Mash-29)
Now that that is over, here is what it looks like:
And, the other hand:
From far away it looks like Christmas...but then you get close up and it scares you. LOL! These were a hit at work and my husband is thrilled that he gets to participate a little. You can bet that he will have input on the next Halloween look. This is, after all, his favorite holiday.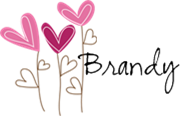 Thanks for visiting! Take a look at these other Halloween nail looks: