It is October and there are many, many special causes associated with it. While we can get swept up into the wonderful world of Halloween nail art, it is important to recognize a different kind of monster. Breast cancer has affected several people in my life. Each story is different and, fortunately, each have a positive outcome. Early detection is the most significant advancement in combating this illness. With that being said, here is my pink mani in tribute to Breast Cancer Awareness Month.
Here is what I used for this manicure:
From light to dark:
Sinful Colors Easy Going
American Apparel Coney Island
Pretty & Polished You Are Beautiful
Orly It's Not Me, It's You
OPI Strawberry Margarita
I kept it super simple because it is the cause which needs to do the speaking, not really my nail art. I love the ombre look!
Early detection is so important with this aggressive illness. Be sure to check the ta-ta's thoroughly every month!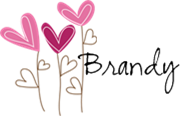 Please see the other lovely manicures by women who support this cause with their hearts.