It is time to get back to Crumpet's Nail Tarts Tri-Polish Challenge. This one is hard for me. I struggled with what polishes to use. I went with some sheers because I really wanted to try the Jelly Stampwich introduced to me by A Girl And Her Polish.
Here is what I chose:
Yellow: Ulta Not From Concentrate
Green: OPI Call My Cell-ery
Orange: OPI Goin' Ape-ricot!
Glitter Accent: China Glaze Glitter Goblin
This needed a lot of coats to build up the color as the polishes are all very sheer. I used 3 coats of green on my pinkie and 2 coats for the orange and yellow polishes. The glitter is 3 coats and a layer of Seche Vite. Once all of the nails were dry with a layer of Seche Vite, I went to a stampin'. I used American Apparel Hassid with BM-305 and BM-314 for this devilish theme. I tried inverting an image in this mani as well! The devil tails on my pinkie are from one image but one is reversed. It was really easy to do but you have to be fast!
Once The stamp was applied, I went over it with one coat of the same polish for the "stampwich". I was disappointed that my black smeared! But, I finished them all off with another coat of Seche Vite and went on with my day. I am in love with that glitter accent nail! The shimmer on it is amazing in the daylight and it is perfect for fall!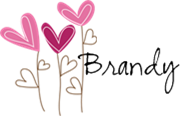 Be sure to see the other beautiful mani's in this challenge: