Today I have an awesome manicure, if I do say so myself. LOL! I am so proud of myself for doing this! I have mentioned numerous time that I am not the most creative person, but this idea came to me while looking at a lot of photos of Mummy Manicures. Really, my husband challenged me on this one. I had shown him another mummy manicure I had seen on Pinterest and he said I could come up with something better than that...he didn't like the color scheme of what I had shown him and reminded me to be "factual" on what they look like. Insert reference to Mumm-Ra from ThunderCats here. Sometimes, he is just a dork - but I love him.
Let's get to it...
The polish rundown:
Sinful Colors Black on Black - 1 coat as a base color
Sinful Colors Secret Admirer - 1 coat over black for a black shimmer effect
Sephora by OPI White Blasted - 1 coat for mummy wrappings
Pure Ice Superstar! - white for eyes
Wet 'n Wild Red Red - red for eyes
Seche Vite - top coat
I need to get better at taking photos during the creation phase. I usually become so consumed with getting it to look right, that I forget.
I started with Sinful Colors Black on Black for a base color (1 coat). I then put 1 coat of Sinful Colors Secret Admirer on top. Then a coat of Seche Vite to seal it up. Once that was VERY dry, I started the taping. I did each nail individually to make sure I could pay enough attention to what I was doing. I started with laying a strip of scotch tape down where the eye strip would be. I then used striping tape to make a few wrap lines. Once that was down, I used 1 coat of Sephora by OPI White Blasted, to make the "wrap". I wanted that to look kind of weathered, which is why I chose a crackle polish. While that was drying (crackle dries very fast!), I pulled the tape up. The striping tape came up pretty easily. Here is an interesting tid-bit: the crackle formula makes scotch tape extremely brittle! It would not pull up easily, but I really liked the effect so I worked at it.
I added white dots for eyes. Once those were dry, I added red dots on top. When that was dry, I added the Seche Vite as a top coat. I always have trouble with bleeding using colors for dots with the Seche Vite, so I made sure they were dry before adding the top coat.
I could not be more pleased with how these turned out! I'll keep these on for a while to continue to admire them!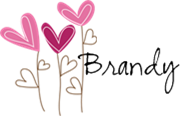 Take a look at the other Halloween nails in this challenge: