It is time for some Halloween themed nail art and to participate in some challenges. I love fall! I'm starting off with a loose interpretation of candied apples. It was my inspiration and the red I used really does fit the category!
I want to dedicate this mani to the best friend I have met since moving to Buffalo (besides my husband) - Jennifer. Tomorrow is her birthday and she never does anything special for herself. Here is my little gift to her on her day. :) Her 10 year wedding anniversary is a little over a week away and she served candied apples as a party favor! It's too bad I didn't know her then to share her special day with her. Maybe this will bring back even more special memories for her.
Here is what I used for this look: Kleancolor
Angel Red
and China Glaze
Angel Wings
.
I used 2 coats of the Kleancolor
Angel Red
as my base. I then sponged the China Glaze
Angel Wings
at either end of the nail.
I didn't like how my pinkie turned out so I went ahead and used the glitter on the entire nail.
I then used 2 coats of Seche Vite to give it a nice smooth finish.
For my first official "fall" manicure, I love the warmth!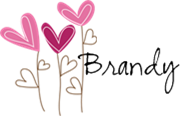 I am submitting this into 2 themed collaborations. Take a look at the hard work everyone has done!

This is for Crumpet's Halloween Challenge: Trick or Treats

This is for The Nail Challenge Collaborative Halloween Challenge