I am also participating as much as possible in another challenge group. Rambles of a Polish Addict is running the Extra Laid Back 31 Day Challenge. It is once a week rather than daily - something I might be able to keep up with.
The theme this week is
yellow
. I am craving Vitamin D. It hasn't been too sunny here lately! But, we had spots of it today. If it weren't so cold outside, I would think Spring was here.
I am not a big fan of yellow, so I wanted a more subtle look. I got my inspiration from one of my favorite bloggers: A Girl And Her Polish. You can see her post here.
This is what I came up with:
I used 2 coats of Pure Ice
Superstar!
as an "undie" color to make the yellow pop. The yellow is 2 coats of Revlon
Sunshine Sparkle
. I put one coat of Seche Vite on to get a barrier under the stamping.
I used plate BM316 for this look. I used Pure Ice
Superstar!
& Sally Hansen Insta-Dri in
Quick Canary
. I placed the stamps in random directions to get a very artistic look. I topped this off with another coat of Seche Vite. I love how this came out!
YAY! Sunshine! I can actually get a sunlight photo!
For a color I don't wear too much and one I have very few polishes in, this came out pretty great! Spring starts this week and this is a good way to welcome it in.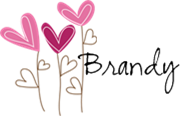 Check out the other
yellow
mani's!