It is time for look #3 in the March Tri-Polish Challenge. This challenge is so awesome in that it really stretches my creativity! I actually tried 2 other designs before getting to this one. I absolutely love what I ended up with!
Here are the star polishes for this challenge: China Glaze
Avalanche
; Pure Ice
Honey Do
; Pure Ice
First Time
Like I said, I had tried a couple of things before I got here. I ended up going with my trusty gradient skills to use all three colors again. I used an "undie" for this look too - American Apparel
Cotton
-1 coat. I played with a couple of stamps and ended up using Mash 39. I used American Apparel
Hassid
to stamp with. What a beautiful black to work with!
As I was working on this look, I was watching something on TLC and a commercial came on for My Crazy Obsession and there was this guy who is all about mermaids! Yeah. So, this is is my mermaid look!
One more photo. I hope you like this as much as I do.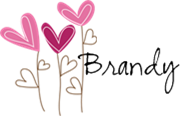 Take a look at the other lovely challenge manicures!