Happy St. Patrick's Day. I will admit that this "holiday" does nothing for me. I just don't get into it. I was always a "rebel" and refused to wear green visibly. I just never liked being a "follower". I would always tell my friends that my eyes were hazel and that should cover it. LOL! The population here in Buffalo is a lot of Irish or Polish. I am neither. Actually, I am not much of any nationality. I'm a mutt, just like the dogs we had when I was growing up.
Well, enough of that...on to the challenge! It is the last week in the Let it Snow! challenge. I am happy and sad about it. I know we are moving on to another challenge next month, but these girls are amazing and I really have enjoyed being part of the group! Here is my inspiration for this one. Cutepolish has a tutorial on this look
here
.
I am super pleased with how this came out! There is so much free-hand in this, so it is good to know that my technique isn't too bad.
I started with a base of some color "I have no idea what it is called" by Color Club. I think it is number 1251 but I don't know a name. *sigh* I applied a coat of Seche Vite to expedite the drying process. Then, I put tape on my nails diagonally across to paint the tips. I forgot to do two things when doing this part: 1. remove most of the stickiness from the tape 2. do only 1 nail at a time! I got some smudging but I covered most of it up with the art work. The tips are 2 coats of Sally Hansen's
Grass Slipper
. I quickly removed the tape for clean lines. I let the polish dry thoroughly before the next step. I used a striping brush from my Bundle Monster brush set for the accent colors. I did the dark green lines in American Apparel
Hunter.
The next part is incredibly interesting - to me. I followed the tutorial by pulling out a white polish to do the lighter lines. I used Milani
White
and as it dried, it turned yellow! I swear the polish was dry when I did it, but it turned out yellow. The ironic part is that I debated about using yellow for a brighter contrast...I got it anyway - so the surprise was pleasant. :) The diagonal line had kind of the same effect as the white. It is a silver polish called
Silver Dollar
by Revlon. It turned gold on the green. How awesome!
I used some of my glequins to make the shamrocks instead of the way it is done in the tutorial. I have so many of these things that I need to make good use of them. They are so awesome to use! I hope you like this one as much as I do!
P.S. the "yellow" got way brighter with time. Now it looks like almost a neon yellow! It looks even better.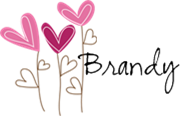 Check out the other wonderful St. Patrick's Day looks!