Happy sunny Sunday! It has been so long since the sun has shone here that it is a welcomed sight! My dog was in heaven this afternoon lying out on the deck! We all need the Vitamin D this time of year. Anyway, on to the nail stuff. This week it is Longing for Summer for the Let it Snow! challenge. I want to participate in another challenge at the same time and was trying to knock out two birds with one stone here. Why exactly are we throwing stones at birds? I digress...
Here is my manicure for this week:
Since I wanted to incorporate orange into the color scheme I went with a gradient. I do love my gradients! LOL! I started with 2 coats of Milani White followed by 3 coats of a gradient. I use a make-up sponge to apply the gradient and I apply the polish directly on to the sponge.
For the orange gradient: Sally Hansen Sorbet & China Glaze Peachy Keen. I topped these nails off with 1 thin coat of Kleancolor Orange Holo.
For the accent nail: yellow = Orly Melodious Utopia & pink = Orly Elation Generation.
Followed by 1 coat of Seche Vite and this one is done. The gradient was much more defined before I put the Orange Holo on top, but you can still see some of it. I suppose I should mention that I filed my nails way down this week. I typically don't like them to be too long since I type all day at work and I annoy myself with the sound of my claws hitting the keyboard. BUT, my nails were growing in so nicely that I let them go a bit too far. As a result, I had a couple of breakages this week which helped force my hand on the filing. I have to say that just typing this up on my laptop has been quite a relief! Way fewer typos - LOL!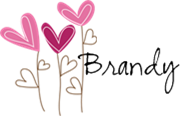 Please look at the other lovelies who did a Longing for Summer manicure this week.