Winter Blues is the theme for this week in the Let it Snow! challenge. There were lots of options for this manicure. I got my inspiration at work. There is a box of tissues sitting there that I see everyday. This is what inspired my look this week:
I didn't want to do a gradient and I have been wanting to try the fan brush technique. So, I went to Michaels and picked up a couple of fan brushes for around $3.00. This technique is amazingly simple and you have quite a bit of control over your design. I used several colors in mine and I really like the wintry feel of a snowy Buffalo.

Here is what I used for this manicure:
2 coats of Sally Hansen Ivory Skull as a base
1 coat of Seche Vite
"fanned" colors:

Sinful Colors Aquamarine
Sally Hansen Air
Sally Hansen Himalayan Blue
Sally Hansen Thinking of Blue

1 coat of Seche Vite to seal it all in.
I had a major catastrophe 2 weeks ago when I snapped the goose neck to my OttLite. I was devastated! This is why my photos show more of a yellow light rather than a white light. I am lucky that my hubby was able to ghetto-fy it to being in a semi-working status. Hopefully it will be able to work for my light box. :)

I really like it! I hope you do too.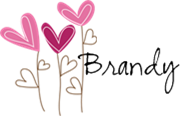 Check out the other lovely entries!