I am so glad to finally be writing this post up! I am behind because life has gotten in the way of my hobby. So, for this week's Let it Snow! Challenge, it is a winter ombre or gradient. I have been doing a lot of gradients lately so I went with an ombre look. I was also tired of working blue into the mix - and I knew that the next one was all about blue - so I decided to go with greys. I swear the sun is hiding from us in Buffalo! If the sun comes out, it is only for a partial day. It is very grey here so it is appropriate for my nails to reflect it.

Here is what I am wearing here:
Thumb = Color Club Muse-ical
Forefinger = China Glaze Immortal
Middle = American Apparel Factory Grey
Ring = China Glaze Pelican Grey
Pinkie = Sally Hansen Ion
I love each of these colors! Who knew I had so many grey polishes? I think my husband knew...LOL!
I went in the opposite color direction on my other hand and got a little more creative with the designs. So I started with the same colors on the same fingers but put the opposite color on top. I used my new striping tape from ebay to make the designs.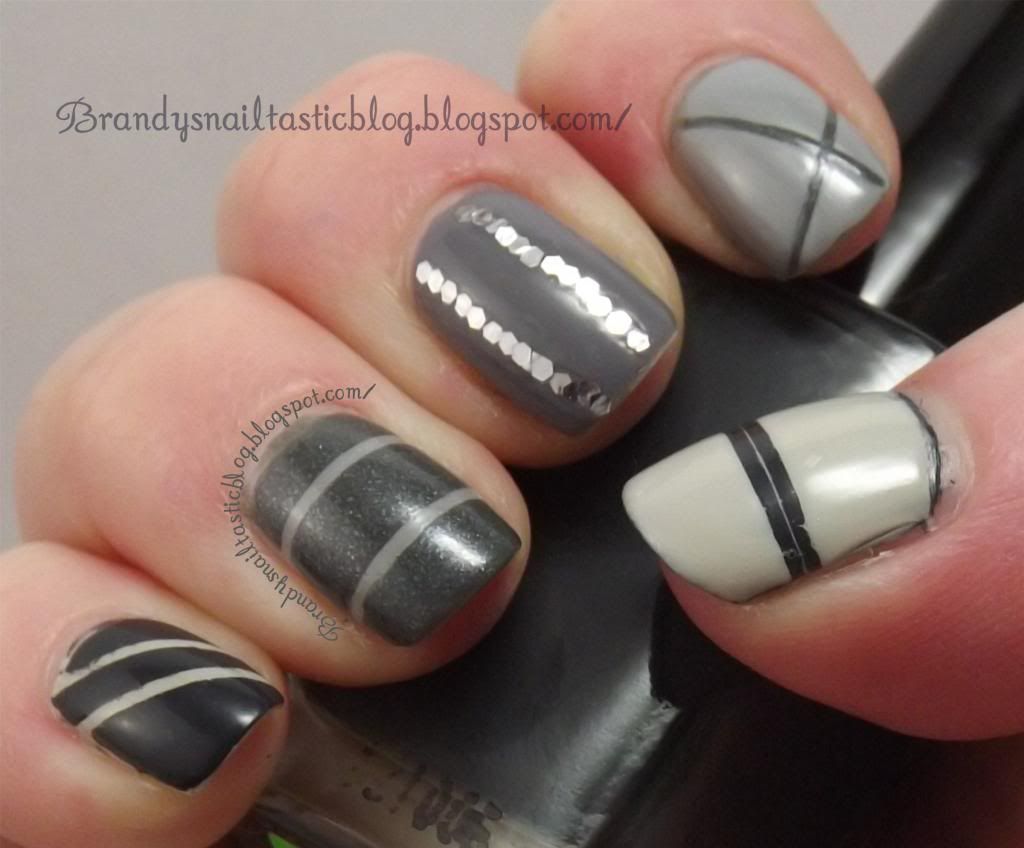 I used my new
sequins
from the
bornprettystore.com
for the middle finger. I love these!!! They are tiny so you can put a bunch on there without it looking weird. I love the thumb stripe! I don't even know how I got that super fine line in there with the tape. It's cool though!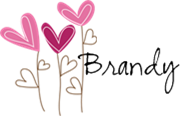 Check out the other ladies who participated in this challenge!