Oh my! Time sure flies around here. It is time for the April Tri-Polish Challenge to get under way. The 3 colors for this month are Orange, Pink & Turquoise (not blue). Here is what I chose:
Revlon Tangerine
China Glaze Turned Up Turquoise
China Glaze Escaping Reality
So many thoughts run through my head on what to do for these challenges. When will I learn to just "wing it"? I am always running late on these things and all day long I see what the other lovelies have been submitting and I am envious. These ladies are SO talented! Well, here is what I ended up with:
It's a little bit of a skittle. I started with one coat of Milani White as an undie. Then I painted each nail a different color (3 coats) except the ring and thumb fingers. I wanted something different for accent nails so I did a sponge gradient with all three colors.
I chose to use a stamp on the tips. It turns out I am not too good at it. I will need to practice more with this technique. I used China Glaze Liquid Leather and Mash-43 to get this look.
I'm already thinking of what to do for the next one. This is a very summery look. I am glad that it is supposed to finally be a bit warmer here this week.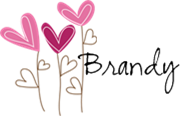 Be sure to take a look at the other wonderful works!