For the second manicure in this month's challenge I took my own advice to just "wing it". As a reminder to what my polishes were:
Revlon Tangerine; China Glaze Turned Up Turquoise; China Glaze Escaping Reality
This is what I ended up with:
I had seen a video on doing this type of manicure and thought it was pretty neat so I gave it a go. I did the lines free-handed which totally amazes me! I can't believe I was able to get my lines straight. LOL!
I only used 2 colors for this one. I just love these together! I used Sally Hansen
Ivory Skull
as my white base coat (one of my favorite white polishes). After doing the tips, I put a coat of China Glaze
Fairy Dust
over it. I followed that with 1 coat of Seche Vite. This should get me through the weekend.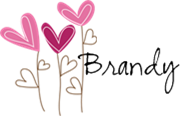 Take a look at the other #2 mani's!