For my third pastel mani in the Nail Challenge Collaborative April pastels challenge, I went to my untried swatches...It is slowly growing. Swatching over 1000 polishes takes quite some time! I've made it through my China Glazes, Sinful Colors, and Orly's. Wait, I got sidetracked for a second there. LOL! I went to my "green" swatches and came up with 2 complimentary colors for a gradient. China Glaze
Keep Calm, Paint On
& Sinful Colors
Mint Apple
.
Do you ever notice that it is "all of a sudden" that your nails are just too long? I hit that point today. I filed them down prior to this mani. Oh, and please pardon my dry skin. I took these photos before I put lotion on. I went to re-do them and got distracted with housework and managed to chip a nail a little bit. So, I kept these.
I started with one coat of Milani
White
as an undie. I then put 2 coats of China Glaze
Keep Calm, Paint On
on my ring finger. I put 2 coats of Sinful Colors
Mint Apple
on my pointer finger. On the rest I did a sponge gradient of the two colors (about 4 passes). I wanted just my tips to be darker so I kept the
Mint Apple
focused there.
As I was playing with my stamps, I easily found one I liked for this. I used BM-214. There are some feathers on there that I could easily separate to only use part of it. I used the whole image on my ring and pointer fingers. I am so in love with the Color Club holos for stamping so that was my go-to again. This time I used
Angel Kiss
for all of the stamping. I used only a portion of the stamp for the tips of the remaining fingers. I used 1 coat of Seche Vite over everything to give it a shine.
I find this one to be perfect for spring! I am loving the pastels!!!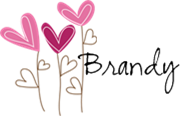 Take a look at the other fun pastel looks!