It's the last installment of the April Tri-Polish Challenge manicures. YAY! I love these colors, but I was stuck on what else to do with them. I'm ready to move on after this one.
Revlon Tangerine; China Glaze Turned Up Turquoise; China Glaze Escaping Reality
Today I didn't use an "undie" polish! I KNOW! It will be ok...I hope. My poor nails stain fairly easily. Anyway, I just went straight to 2 coats of the Revlon
Tangerine
after I applied my base coat. I put one coat of Seche Vite on over that.
I used BM-209 for all of the nails. I used Pure Ice
Superstar!
for the white stamp. The black stamp is American Apparel
Hassid
. The version on my pinkie is a combination of the 2 designated China Glaze colors (pink & turquoise).
I added some random dots using a dotting tool in the pink & turquoise colors. It turned out way better than I had thought it would. I wore it to work today and actually got complimented. That is always a plus. LOL!
I finished it all off with another coat of Seche Vite. The orange is really pretty and the pink & turquoise play nicely on it! Good job to Debbie on picking these colors!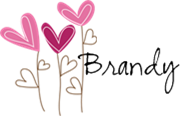 Take a look at the other wonderful looks!