Viva la WOW! I have been wanting to do this type of mani for a long time now. I have seen some amazing manicures like this and I just love it! This month we are using the perfect colors for me to try it...so I just had to!
Revlon Tangerine; China Glaze Turned Up Turquoise; China Glaze Escaping Reality
I used 1 coat of Milani
White
as my base color. Then I sponged my nails with two colors. You can see that I alternated them. I sponged about 5 coats on to get it fairly opaque. I think 1 or 2 more may have been even better, but this came out pretty decent.
I put 1 coat of Seche Vite on to smooth out the texture before stamping. I used China Glaze
Liquid Leather
to stamp the image on BM-223.
I wish the black had been more opaque but then again, it kind of gives it a more rustic feel. Plus the wonderful color shows through more. The gradients came out super pretty!
I will have to be doing this manicure again! I just love how it came out!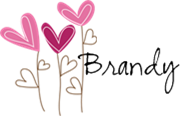 Be sure to look at the other wonderful #3 entries!