Today is Autism Awareness Day and I love to support good causes. So, I went blue to Light It Up and support a very prevalent issue.
I am also working on a swatching project as I have finally received my "swatchcicles". I have done the majority of my China Glaze polishes but still have somewhere around 950 more to go. Once these get done, I have a plan to use my "untrieds". For this mani, I used 4 untrieds! YAY!
You can see here what the "swatchcicles" look like and the polishes I used. They are all China Glaze:
Hanging In The Balance, Blue Sparrow, First Mate
.
Here are all of the polishes I used for this manicure:
I used Color Club
Over The Moon
for my stamp accent nails.
I used
Hanging In The Balance
as a base color for my middle and ring fingers. The middle finger has a blue striping tape design added and the ring finger has a coat of
Blue Sparrow
on top.
Blue Sparrow
dries matte, so I have a coat of Seche Vite on top to make it shiny again. On my index and pinkie fingers, I am wearing 2 coats of
First Mate.
I used
Over The Moon
to stamp with BM-319 for the puzzle piece accent. I used the same striping tape on my pinkie.
The color combo is really pretty! This is only the 2nd time using the striping tape and I am still getting the hang of it. It needs at least 2 coats of top coat to seal it in. Even then, after several hand-washings, it did start to come up. My learning on this one is to cut the tape just slightly higher on the nail (no overhang).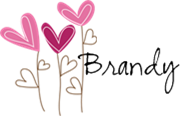 Please take a look at the other lovely solutes to this special day.