It is time for another pastel manicure. I love pastels, but I am finding that I don't have enough of them in my collection! Since I am on a "no-buy" right now, I will have to make do with what I've got. LOL!
Today I went with pinks. I had a polish in mind that I wanted to use and a technique that I thought would work out OK. I knew I wanted to use Revlon
Popular
in this one and that I was feeling a tape mani.
I used 1 coat of Milani
White
as my undie polish (as usual). In case you are wondering why I use this one all of the time: I have 2 bottles of it and I don't especially love it. It is a good undie polish but requires 2-3 coats for full coverage. I then put on 2 coats of Wet 'n Wild
Tickled Pink
and topped with some Seche Vite. I did my best to let this thoroughly dry before starting the tape portion.
I did ONE NAIL AT A TIME. I used regular scotch tape for this, but I just made sure to remove most of the stickiness from the tape before applying it to my nail. I applied 1 coat of Revlon
Popular
to the tips and quickly removed the tape. I let that dry as much as possible and added the silver striping tape. I then put 3 coats of Seche Vite on top of this. Does that seem like overkill? I have such an issue with the striping tape edges peeling up that I wanted to be sure it was firmly set.
I am in love with this! It is just so pretty! The striping tape makes it look neat & polished!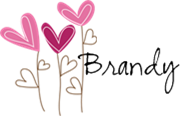 Thanks for stopping by! Be sure to see the other lovely pastel manicures: