We are back to challenges in The Nail Challenge Collaborative! It is pastels for April. And today marks the 1 year anniversary of this group. If only I had been with the group when it started! I have enjoyed these ladies so much over the last few months. I am so grateful to be among them and all of their talent!
On to the mani! I chose violet for my first pastel for the month. I love my purples! I have done my swatchcicles for all of my China Glaze polishes now and I have them separated into "tried" and "untried" cups at the moment. Everyone teases me that there is no way that I can use all of my polishes and I need to prove them wrong! I used 4 "untrieds" for this mani! Yay me! LOL
What I used:
China Glaze base coat
Milani White as an undie (1 coat)
China Glaze Sweet Hook as a base color for all nails (2 coats)
Stamps:

BM-314
China Glaze Tart-Y For The Party
Color Club Eternal Beauty

Accent Nail: China Glaze Marry A Millionaire
Seche Vite
The holo in the Color Club is just amazing! I wish I could capture what it looks like in the sun! But, it is night time right now and I want to be sure to get this posted TODAY! I love it as a stamping polish!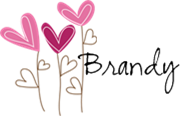 Happy Anniversary! Take a look at the other lovelies and their pastel #1 posts: